Posted on
By Ron Diamond CBD consultant
Posted in anxiety does cbd help, broad spectrum and full spectrum cbd, can cbd help me lower my blood preasure, Can cbd help me sleep, Can cbd help with faling and staying asleep, CBD hair conditioner, CBD hair shampoo, CBD hand lotioan, CBD lip balm, CBD lubricant, CBD massage oil, CBD pain cream, CBD soap, edible or vape or tincture cbd which is best, how much CBD should I take, how ofter should I take cbd, Joint pain is cbd good for, Learn about the benifits of cbd, What cbd is right for me, what does third party lab tested mean, What is the difference between isolate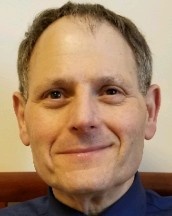 Learn the basics of CBD wellness. what are the differences of Isolate , Broad Spectrum, Full spectrum. Understand the usage of CBD hemp and the applications each product can help you with the aid in your health and wellness.
CBD, what is it? Hemp Seed Oil what is that? Is Hemp and Marijuana the same? What is the difference between THC vs CBD? How much CBD should I take? Which form of CBD is best for me? Oil/ tincture or edibles? or vape or smoking? Facts and applications about using CBD on or in your body? do I have to worry about any medications I am on? Will CBD interfere with any medications I am on? In our shop we talk to so many different people and all different ages. Most people can benefit in some way of using CBD. If you have anxiety or joint pain or trouble falling and staying asleep, CBD may be your new best friend.
We cover the use of CBD lip balm and CBD soap and CBD hand lotion and CBD mouth fresh spray.  Using CBD daily is a natural way of taking care of yourself to promote your health. Ask us any questions, it is our pleasure to help you understand CBD and trust the benefits of using it. 
We are always available 7 days a week from 11 AM till 7 PM Monday Through Saturday and from 12 noon till 5 PM on Sunday. Call us631-928-5353 or email us at [email protected]